ANWR GARANT International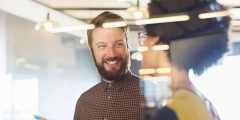 AGI is part of ANWR GROUP eG, which consists of independent distributors of shoes, sports and leather goods represented in 17 countries in Europe. As part of the ANWR Group, more than 5,400 retailers with more than 10,000 stores receive benefits from an international presence in e.g. Germany, Norway, Sweden, France, the Netherlands, Austria and Belgium.
The benefits are many: Our members use the central settlement through DZB BANK for their buyings. Advice in all areas of the retail trade, as well as our own trade fairs are key elements in our portfolio.
We offer our members a safer future.